ALPHABET

You Can't build up a vocabulary if you never meet any new words.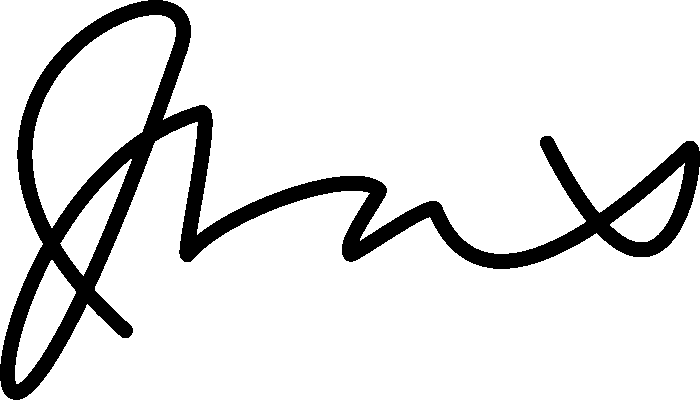 Lingala alphabet
Lingala or Lingála is a Bantu language mostly spoken in Central Africa. Although, it can be written in various alphabets, Mandombe script being one of them, Lingala is mainly written using the Latin alphabet. The alphabet is spilt into:
15 Simple Consonant
17 Double consonants or digraphs
3 Triple consonants or trigraphs
5 simple vowels
2 special vowels
A digraph is when we put two letters together to make one sound when we read or speak. A digraph can consist of consonants or vowels. In the same way, a trigraph is when we use three letters to make a single sound. E.g. the combined consonants Gb is often time replaced with Gw. As an example, gbagba and gwagwa mean "bridge" in Lingala.
The letters c, h, j, q, r, and x are rare, but present some words borrowed from other languages. In the old spoken Lingala, r was usually replaced by the letter l.
Lingala is a tonal language with four tones, each shown by little accented letters. There is not such a "Lingala alphabet" but the specificities of the language make the writing quite unique.
If you're curious about how Lingala is written, check out our lingala learning resources page or our article lingala compared to English.
| Letter | Example | Translation |
| --- | --- | --- |
| b | Bokono | Illness |
| d | Dangu | Basket |
| f | Fúlu | Bin |
| g | Gádi | Garden |
| k | Kala | Long ago |
| l | Likásu | Kola nuts |
| m | Mbúla | Rain |
| n | Ngúma | Python |
| p | Pépélé | Light |
| s | Sánzá | Moon |
| t | Taú | Fragile |
| v | Víno | Wine |
| w | Wangíla | Sesame |
| y | Yambí ! | Welcome |
| z | Zála | Nest |
Letter
Example
Translation
English sound

gb

gbagba

Bridge

Rugb

y

kp

Ekpángba

Warehouse

Cockp

it

kw

Mokwéte
Venus

Quick

mb

mb

ano

reward

Tumb

le

mf

Mfúti

Tax

Armf

ul

mp

Mpéma

Breathe

Damp

mv

Litamvula

Fringe

Triumv

irate

mw

mwambe

Eight

Tamw

orth

nd

Ndáko

House

Garland

ng

Ngúlu

Pig

Tong

ue

nk

nkámá

Cent

Monk

ns

Nsinga

Thread

Unst

ick

nt

ntaba

Goat

Ant

ny

nyama

Animal

New

nz

Nzále

Buffalo

ts

Etsúséláká

Grammar

Its
| Letter | Example | Translation | |
| --- | --- | --- | --- |
| ngb | Ngbá | Chopper | |
| ngw | Ngwaa | Bright | |
| Tsh | Tshádi | Chad | |
Letter
Example
Meaning
English sound
a
Boka

ni

Decision
Ma

t

e
E

mótu

Gender
Hay
i
Li

sakol

i
Speech
Fee
o
Mo

t

o

ki

Sweat
Goa

t

u
Kozu

za

To deform
Coo

l
| Letter | Example | Meaning | English sound |
| --- | --- | --- | --- |
| ɛ | Tɛmbɛlɛ | Stamp | Egg |
| ɔ | Mpɔ | For | Cot |
| Letter | Type of accent | Tone indication | Example | Translation | | | | |
| --- | --- | --- | --- | --- | --- | --- | --- | --- |
| a | No accent | Low tone | Kopésa | To give | | | | |
| á | Acute accent | High tone | Tatá | Father | | | | |
| â | Circumflex | Descending tone | Sâmbóle | Enigma | | | | |
| ǎ | Caron | Rising tone | Mwǎsi | Woman | | | | |
| | | | | | | | | |
Letter
Accent
Examples
Translation

a

á

Matáta

Problem

â

Sâmbóle

Clue

ǎ

Mwǎsi

Woman, spouse

e

é

Mésá

Table

ê

Ndê

What

ě

Mwěsé

Star

ɛ

ɛ́

Molɛ́

Meal

ɛ̂

Tɛ̂

No

ɛ̌

i

í

Kozíma

To deceive

î

Tî

Tea

ǐ

Esǐ

Far

o

ó

Sóngóló

So-and-so

ô

Sékô

Eternally

ǒ

ɔ

ɔ́

Molɔ́ngɔ́

Diarrhea

ɔ̂

Sɔ̂lɔ́

Really

ɔ̌

Mɔ̌kɔ́

One

u

ú

Búma

Bamboo